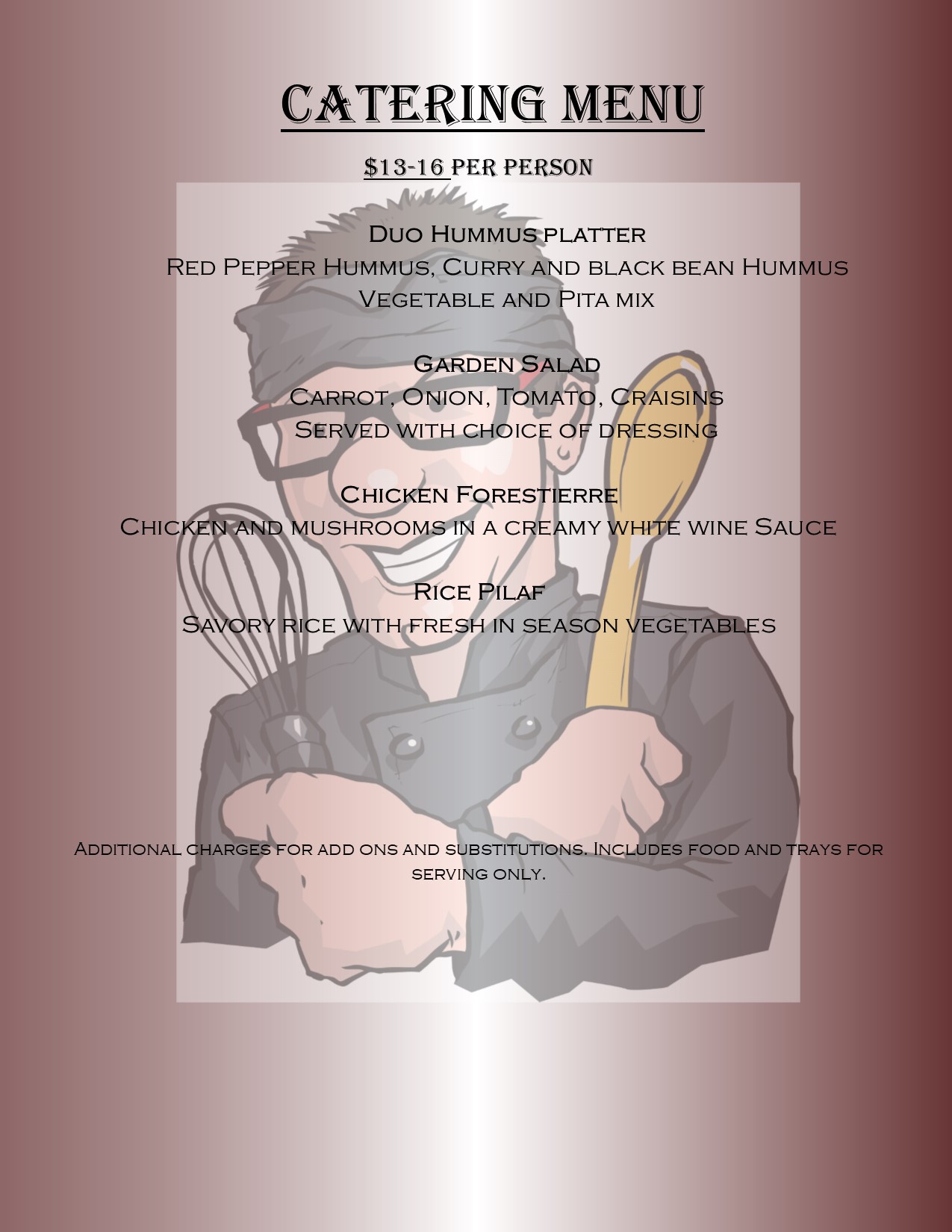 A sample of my menu, and what I can offer you. From casual to classic and everything in between!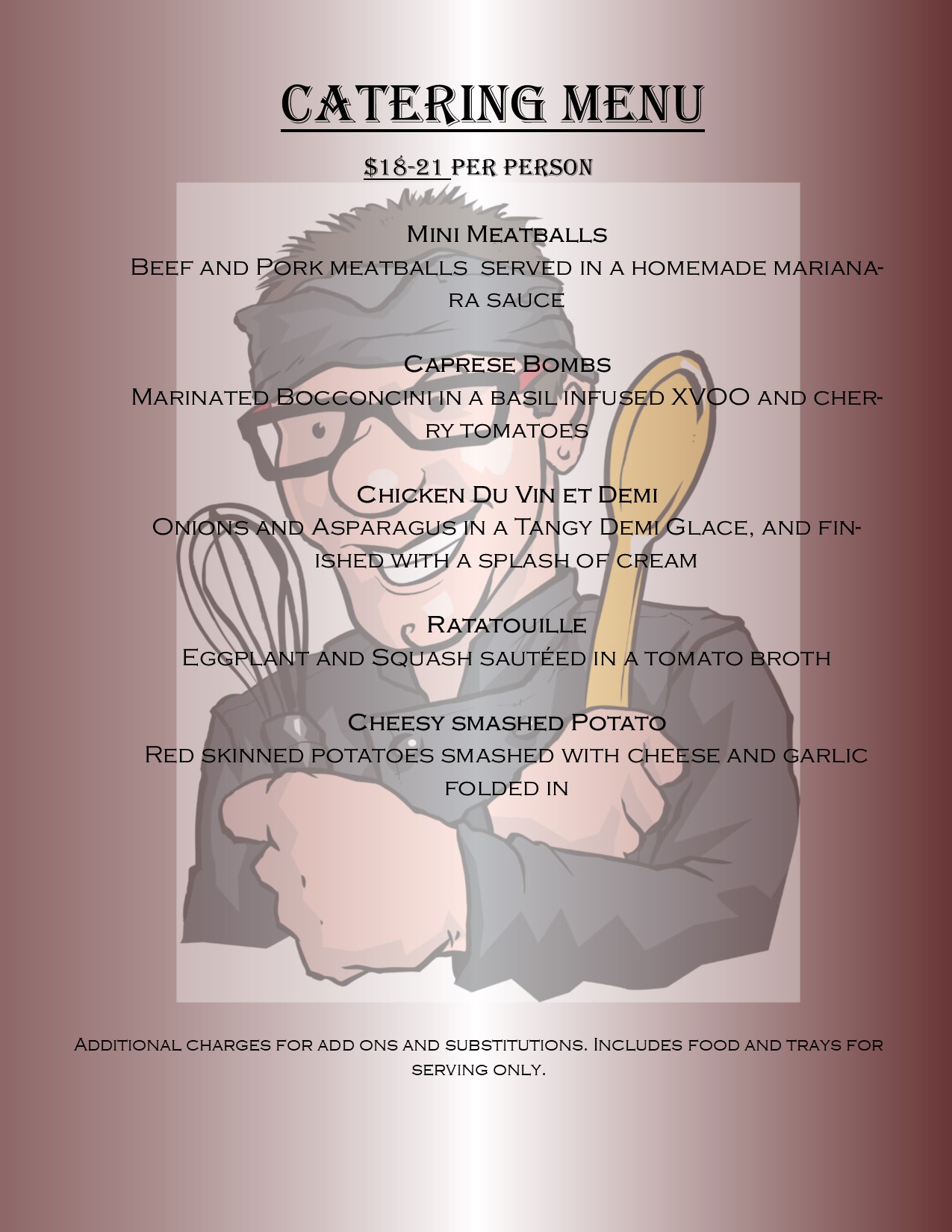 Offer your guests new and exciting food choices. My cooking style is unique, and flexible to meet your demands!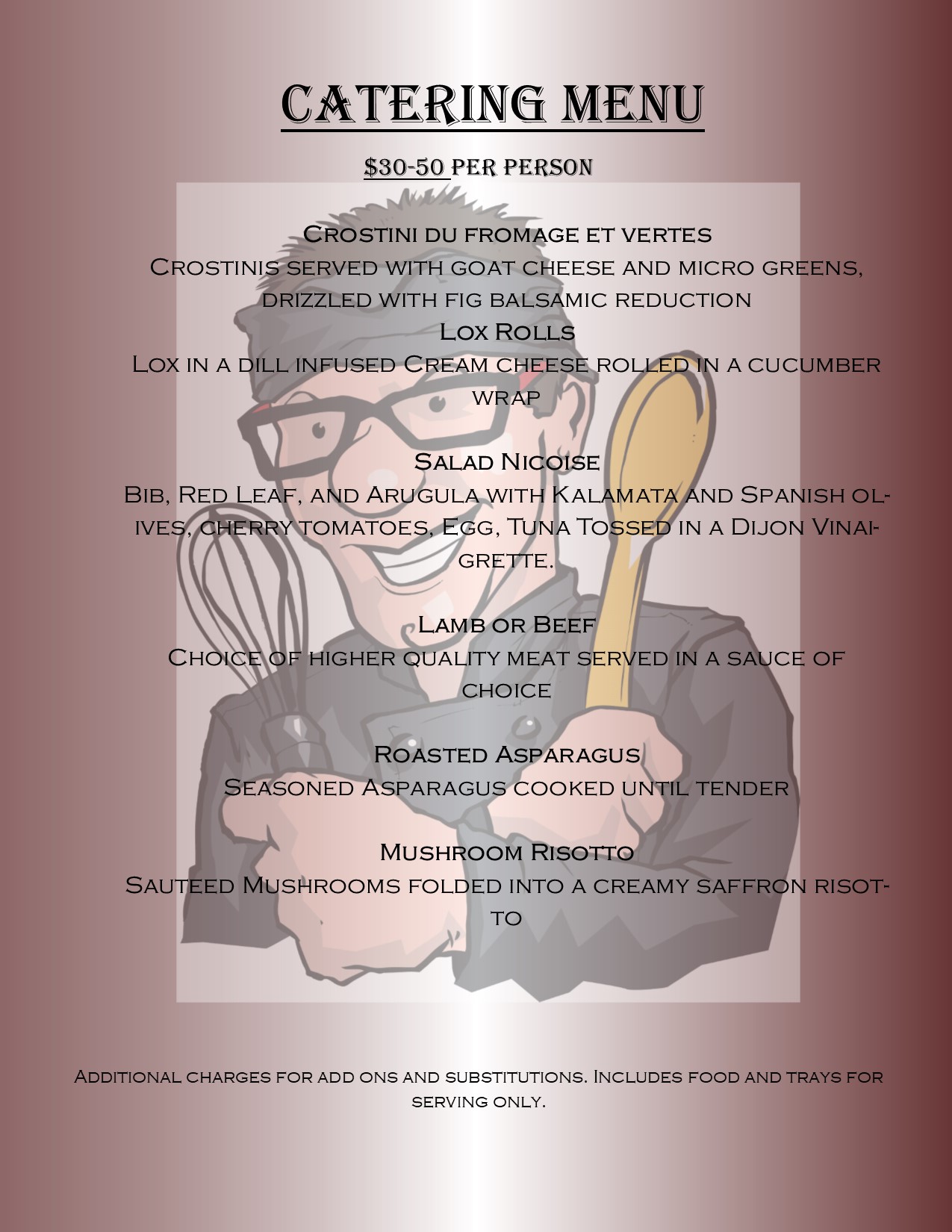 Whether it is a small intimate dinner party or a gathering of friends and family, you can count on a memorable meal!